16 September 2020
Pulisi presents inspection equipment range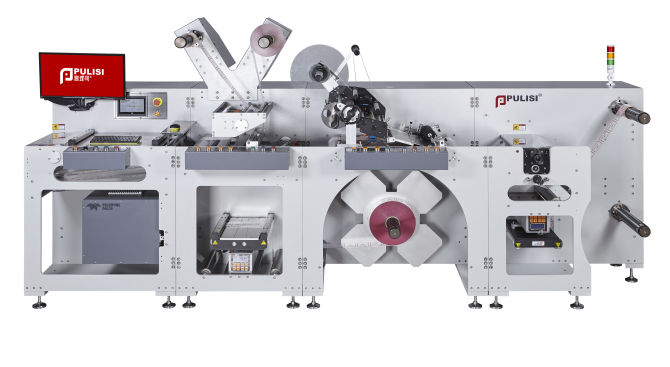 Click on image to download high resolution version
Guangzhou Pulisi Technology Co. Ltd (stand B8) is to showcase a range of inspection equipment at Shenzhen's inaugural Labelexpo South China 2020, as follows:
Product 1: 100% Vision Inspection Machine PAIM-350S
This product integrates product inspection and high-speed slicing into one, with fully servo independent control and one-piece thick steel fuselage, to ensure stability of equipment operation. Single testing equipment can replace at least 5 quality inspection workers, effectively saving labour costs. The machine has a long service life and is maintenance-free.
Product 2: 100% Vision Inspection Machine with Peeling & Replacing Function PAIM-350PRS (pictured)
This product adopts full servo control, imported line-scan cameras and motion controllers and other well-known international brand components. It integrates automatic product inspection, automatic rejection of defective products, automatic repairing of good products, high-speed stripping and other printing processes. The machine does not need to shut down in between roll changes, there is no manual participation required, thereby saving time and effort.
The equipment adopts a modular splicing design, which can customize different functional modules according to need. The design is therefore flexible and has a wide application scope.
Product 3: Fully automatic multifunctional product inspection machine AIMI-350C
This fully automatic multi-functional testing equipment meets the diverse needs of customers, integrating the customized and modular functions of cutting sheets and automatic product inspection. It can complete printing quality testing, good product stacking and product rejection in one go.