25 September 2020
WG Automation Technology Co's die cutting machinery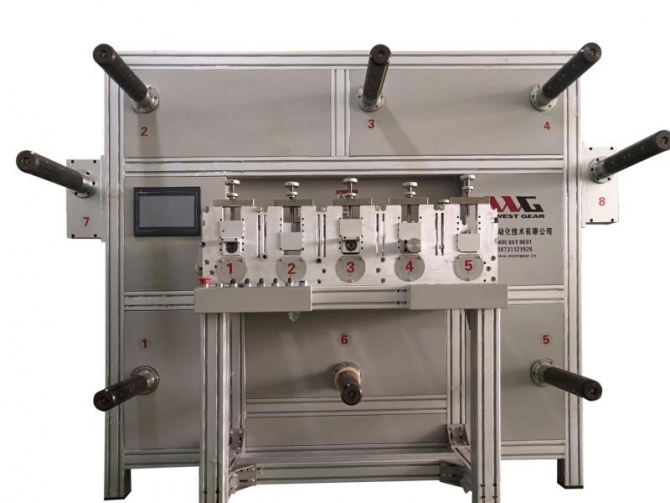 Click on image to download high resolution version
WG Automation Technology Co. (stand E1) is to showcase its latest die cutting machinery at the upcoming Labelexpo South China 2020. This includes:
Product 1: 5 Station Rotary Die Cutting Machine (pictured)
Features of this machine – which is suitable for coil, multi-level die-cutting, and multi-level composite – include:
An easily operated, advanced motion control system;
A tool holder independent servo control, with material axis independent servo control;
The maximum speed is 60m / min, and the die cutting width is up to 270mm;
With asynchronous function, it can realize large piece pasting and multi-piece grouping die cutting, which saves time, labour and cost;
An optional automatic registration function, according to the set size registration, up to 0.01mm, with fixed length registered cutting;
It can carry out free fixed-point nested cutting, product equidistant arrangement, avoiding breakpoints and other defects;
It optimizes material usage and reduces cost.

Product 2: WG Automatic die cutting machine
Features of this machine – which is suitable for sheet die cutting, tracing and waste disposal – include:
Double magnetic roller;
The machine can easily cut up or down, and discharges waste easily;
The speed can reach 5000-8000 sheets/hour, and die cutting accuracy can reach 0.1-0.3m.